Happy Friday, music nerds! I'm back in Boston, recovering from a wee bit of jet lag, and gearing up to tackle my annual "I'll do that after the GRAMMYs" to-do list!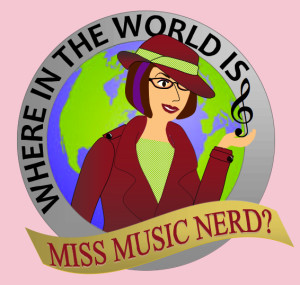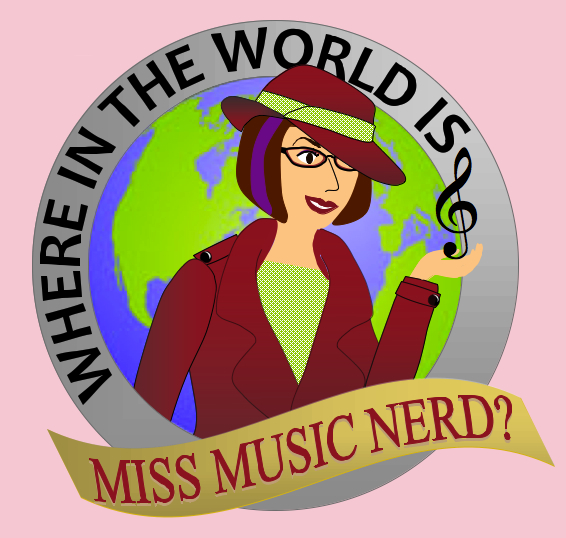 As you'll know if you've been anywhere near my little corner of the web lately, I was in Los Angeles last weekend for the 54th GRAMMY Awards. My main assignment was to live-tweet every event I attended, as my Twitter feed still attests to. I also put up a couple real-live blog posts:
One Night Only: Blowin' the Roof Off! about a fantastic live performance event on Thursday night (plus the red carpet procession preceding it!)
Classical GRAMMY Day! Plus, a Question for Gabriela Lena Frank, wherein I chat with one of the classical nominees in attendance
McDoc in Haiti! I wanted everyone to know that McDoc was balancing out the frivolity of my gallivanting around La-La-land with his medical mission to Haiti. He left on Sunday, and called me from Port-au-Prince just as the Pre-tel ceremony ended. In other news of tech wonders, this was the first post I wrote from my phone!
Also check out my GRAMMY photo album on Facebook, wherein I show off the fabulous clothes I was lucky enough to wear, courtesy of Boston designer Denise Hajjar.
And now, back to our regularly scheduled music nerditry!
I don't want my post on the most recent BMOP concert to get lost in the shuffle, as it documents a rare occasion when a mandolin is the hardest-rockin' instrument in the house: Mandolin Power! And other Unexpected Delights
Viola Joke of the Week
, brought to you by Jenn at
Ain't Baroque
:
Q. What's the difference between a viola and a chainsaw?

A. The grip.
The internet's vast series of tubes have been bursting this week with the "What People Think I Do / What I Really Do" photo meme, tailored for various roles and professions. Here are a few choice music-related examples (click to enlarge enough to read the captions!):
First, the general Musician one: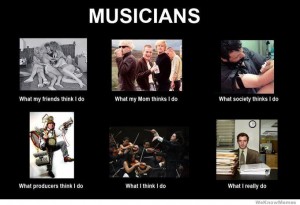 For us pianists — I like the Bugs Bunny pic!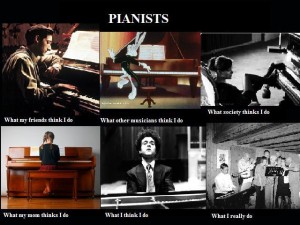 Of course, there had to be one for viola: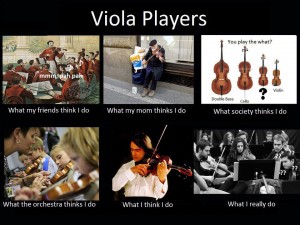 At first, I couldn't find one for composers, so I made my own: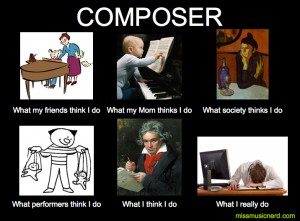 But here are the others I eventually found, with help from Facebook friends: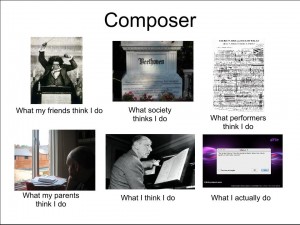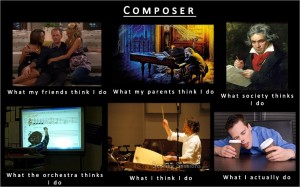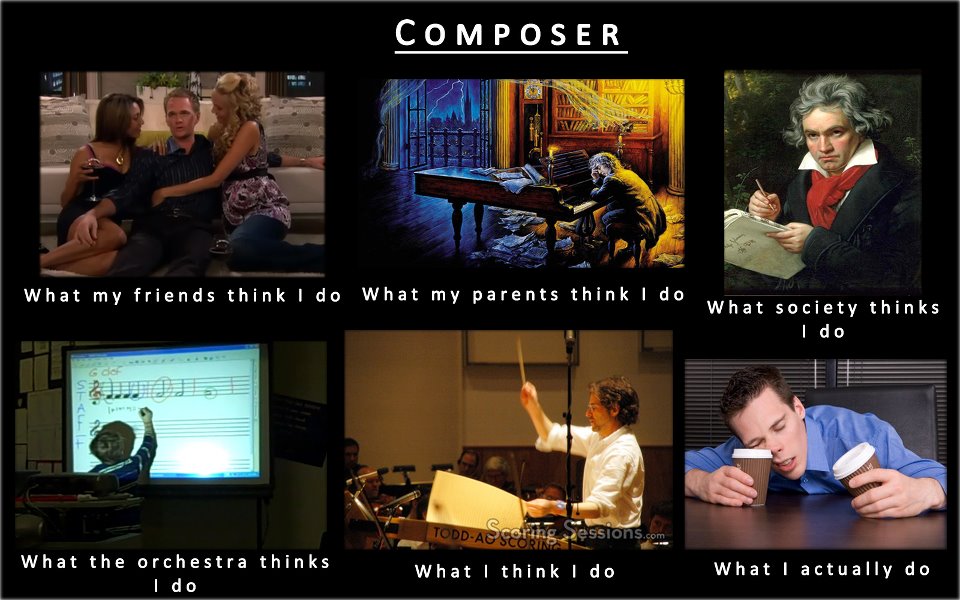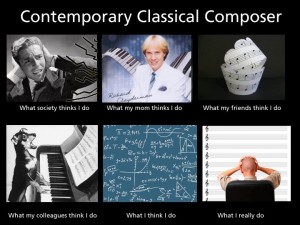 For more funny music pictures, check out Classical Music Humor's photo album on Facebook.
What are you actually doing in your music nerdosphere this week?
Let's keep in touch!
Follow MMN on Twitter!
Like MMN on Facebook!
var _gaq = _gaq || []; _gaq.push(['_setAccount', 'UA-20853339-1']); _gaq.push(['_trackPageview']);
(function() { var ga = document.createElement('script'); ga.type = 'text/javascript'; ga.async = true; ga.src = ('https:' == document.location.protocol ? 'https://ssl' : 'http://www') + '.google-analytics.com/ga.js'; var s = document.getElementsByTagName('script')[0]; s.parentNode.insertBefore(ga, s); })();