Happy Friday, music nerds! It's been a quiet week at Music Nerd Central, as McDoc and I both needed a little R'n'R after our respective travels. There was no gallivanting in the streets for us this Mardi Gras, though we did observe the tradition of eating pancakes for dinner!
We Didn't Do This: The Mardi Gras Mambo by The Hawketts

Now, being a church musician, I'm keenly aware of what follows Mardi Gras: Ash Wednesday, which kicks off 40 days of Lent, which culminates in Holy Week, which is topped off by Easter! It's kind of like the Amazing Race, but with choir folders and organ shoes! I tend to think of Christmas as the busiest time of the church music year, but really, it's a walk in the park compared to the marathon that unfolds during the week that follows Palm Sunday.
I may be a trifle odd for getting so amped about the whole thing, but I must confess: I love the music of Lent. Sure, it's a penitential season, so it can get a bit somber and morose, but hey, that's some of what art does best, isn't it? It's probably not the sort of thing Sir Elton had in mind, but it still applies: "Sad Songs Say So Much!"
Here's a Lenten hymn that my parishioners love. We sang it on Wednesday evening, and they're clamoring for it to be repeated in the coming weeks. With a text by English poet John Donne and harmonization by J.S. Bach, you've got some high-quality misery!
"Wilt thou forgive that sin, where I begun?"

Speaking of sin, it's time for the Viola Joke of the Week, brought to you by Jenn at Ain't Baroque!
Q. Why is the viola bigger than the violin?

A. They're actually the same size; violins just look smaller because violinists have bigger heads.
The Week in Funny Music Pictures! Several of the music folks who spoke at the GRAMMYs took the opportunity to stress the importance of music education. They didn't say anything about science, though…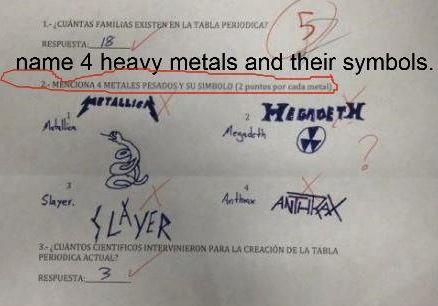 I think I would've given 1 point for creativity, at least! (Via The Roxy Theatre.)
I wish my browser did this! Autoplay is evil, eeevil I say! (via Fengtastic)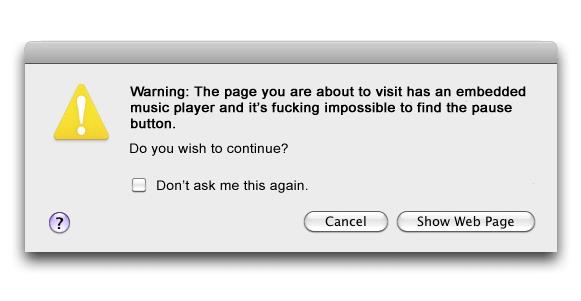 Christmas in February! When it comes to gift-giving, my sister and I have a saying: "If it's not late, it's not from me!" So I wasn't at all non-plussed to receive a gift from her in the mail this week. And how could one fail to be delighted by this, no matter what the season?
Hello Kitty Earbuds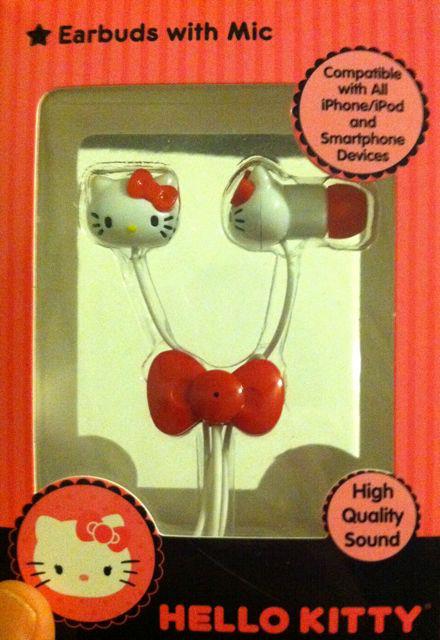 Plus, the big bow in the middle has a button on the back that starts and stops playback when you plug these babies into your mp3 player. What more could you ask for? Good sound quality? Well, I confess, the quality is not, in fact, terribly high, but the cute factor is off the charts!
The week in musical serendipity: I'm a big fan of Stephen Colbert, but I don't always stay up late enough to catch his show. I sure was glad I did last night, though, because now I can say he and I have something in common, having both chatted tête-à-tête with Placido Domingo!
But even better, Stephen got to sing a duet with the maestro: the classic aria "La Donna e Mobile" from Rigoletto:
Of course, toward the end of the performance McDoc and I turned to each other and sang, "Elephants, Yeah!" You just can't keep a good Mondegreen down!
What are you singing about in your music nerdosphere this week?
Let's keep in touch!
Follow MMN on Twitter!
Like MMN on Facebook!
var _gaq = _gaq || []; _gaq.push(['_setAccount', 'UA-20853339-1']); _gaq.push(['_trackPageview']);
(function() { var ga = document.createElement('script'); ga.type = 'text/javascript'; ga.async = true; ga.src = ('https:' == document.location.protocol ? 'https://ssl' : 'http://www') + '.google-analytics.com/ga.js'; var s = document.getElementsByTagName('script')[0]; s.parentNode.insertBefore(ga, s); })();