We interrupt this all-GRAMMY weekend for an important announcement! My dear, sweet McDoc left this morning for his second medical mission to Haiti, and he just texted me, as I sit here in the GRAMMYs Pre-Telecast ceremony to say he landed in Port au Prince.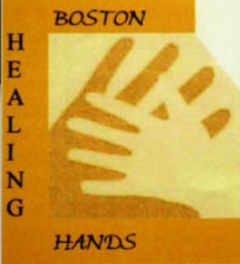 He's traveling with Boston Healing Hands, the local affiliate of Healing Hands for Haiti. They've been working in the country for about 10 years, so they know what they're doing, and I'm confident that McDoc and his fellow team members will travel safely.
I've been joking for weeks now about the fact that McDoc is doing this great humanitarian work while I'm out gallivanting in L.A. It occurred to me this morning that it's kind of like buying carbon offsets – his noble work balances my frivolity!
Of course, I am tremendously proud of him. His particular mission is to attend to spinal cord injury patients injured in the 2010 earthquake, who need ongoing care. He'll also assist in training the local medical professionals to keep the care going after the team's week-long stay. Other Healing Hands teams rotate through during the year.
McDoc and the team – he's in front on the right.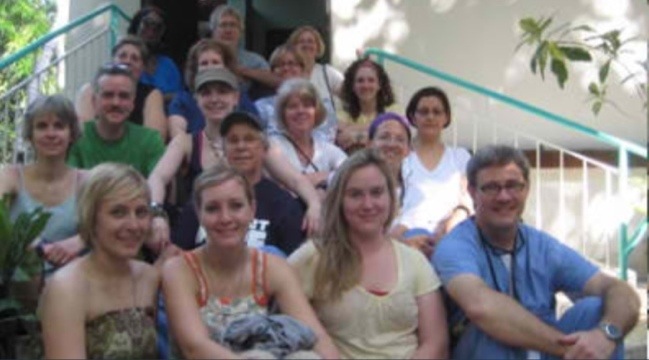 Please send your good thoughts and vibes to McDoc this week!
Let's keep in touch!
Follow MMN on Twitter!
Like MMN on Facebook!
var _gaq = _gaq || []; _gaq.push(['_setAccount', 'UA-20853339-1']); _gaq.push(['_trackPageview']);
(function() { var ga = document.createElement('script'); ga.type = 'text/javascript'; ga.async = true; ga.src = ('https:' == document.location.protocol ? 'https://ssl' : 'http://www') + '.google-analytics.com/ga.js'; var s = document.getElementsByTagName('script')[0]; s.parentNode.insertBefore(ga, s); })();