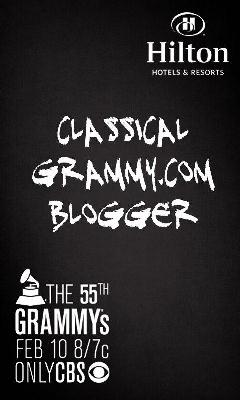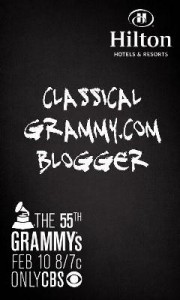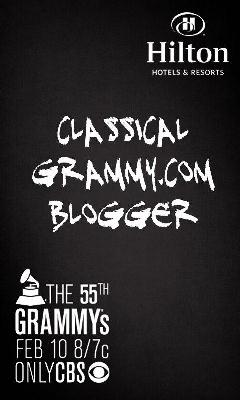 It's GRAMMY time again, music nerds!
I arrived in Los Angeles on Tuesday night, with an enormous heavy suitcase and 3 or 4 electronic-bloggy-social-media-connectivity devices and their varied and sundry cables, chargers and cases. Ordinarily I try to travel light, but GRAMMY week involves about three times more clothing, four times more heel height, and ten times more makeup than I rock on a regular basis.
I even had an extra little box for the cute lil vintage hats McDoc made me buy. Made me, I tell you!!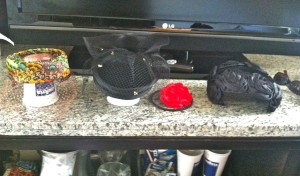 I got to spend some time with my friend October Crifasi, founder and director of Girls Guitar School. It's not widely publicized, but we hold our own little annual summit on music education, life and kitty cats each year in advance of the GRAMMY Week excitement. Also, October advised me of the location of the Brady Bunch house in North Hollywood, and I made a brief pilgrimmage!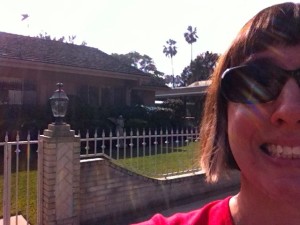 Yesterday, I got to check in to the official GRAMMY Week hotel, the Hilton Checkers in downtown LA. And last night I attended my first event, GRAMMY In The Schools Live! at USC, featuring student musicians joined by Latin Pop superstar Juanes. More about that in another post!
Let's keep in touch!
Follow MMN on Twitter!
Like MMN on Facebook!
var _gaq = _gaq || []; _gaq.push(['_setAccount', 'UA-20853339-1']); _gaq.push(['_trackPageview']);
(function() { var ga = document.createElement('script'); ga.type = 'text/javascript'; ga.async = true; ga.src = ('https:' == document.location.protocol ? 'https://ssl' : 'http://www') + '.google-analytics.com/ga.js'; var s = document.getElementsByTagName('script')[0]; s.parentNode.insertBefore(ga, s); })();