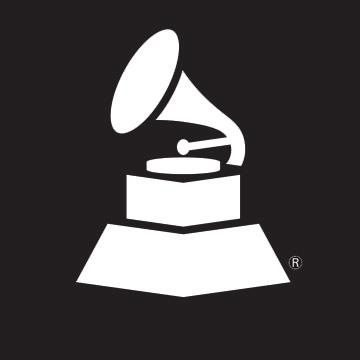 Poring over the list of GRAMMY Nominations in the Classical Category has become a holiday tradition for me ever since I became the Classical Music Blogger for the GRAMMYs back in 2009. It always provides a fascinating cross-section of the current classical scene, and reaffirms my conviction that, whatever challenges our profession faces, classical music continues to thrive around the world, thanks to the talent and dedication of its practitioners. Reading over the list also leaves me hoping that Santa will find room in my Christmas stocking for some or all of the nominated recordings!
This year's nominations include 36 recordings in 8 categories:
The Best Orchestral Performance category honors symphony orchestras from Los Angeles to Gothenburg, playing music composed between 1846 and 1947. Conductor and composer Esa-Pekka Salonen gets the first of 3 nominations in this category, for Witold Lutosławski's Symphony No. 1 with the Los Angeles Philharmonic. I was happy to see Igor Stravinsky's Rite of Spring on the list, since 2013 is the centennial of its infamous première; the nominated recording has Simon Rattle conducting the Berlin Philharmonic. Neeme Järvi and the Gothenburg Symphony Orchestra are nominated for Orchestral Works by Kurt Atterberg, a 20th-century Swedish composer. Orchestra Mozart is nominated for music of Robert Schumann, as is the Minnesota Orchestra for Symphonies Nos. 1 & 4 by Jean Sibelius.
I always love when works by living composers make the list, and the Best Opera Recording nominees include two: The Tempest, by British composer Thomas Adès, with the Metropolitan Opera; and David & Bathsheba, by Norwegian composer Ståle Kleiberg, with the Trondheim Symphony Orchestra and Vocal Ensemble. 2013 is the centenary of Benjamin Britten, and the Aldeburgh Festival Ensemble, a group affiliated with the annual music festival Britten co-founded, is nominated for his opera The Rape Of Lucretia. The lone Baroque-era opera this year is Artaserse by Leonardo Vinci — a new name to me, not to be confused with Leonardo da Vinci. The Vienna State Opera's recording of Richard Wagner's Ring of the Nibelungen is also nominated.
The Best Choral Performance category features music spanning six centuries, beginning with Italian Renaissance composer Giovanni Pierluigi da Palestrina, on a recording by British ensemble The Sixteen. Two nominations from the romantic era are the Requiem by Hector Berlioz, officially titled Grande Messe Des Morts, performed by Sir Colin Davis, the London Philharmonic and the London Symphony and Chorus; and Works For Chorus & Orchestra by the Hubert Parry, the iconic English choral composer, with Neeme Järvi and the BBC National Orchestra and Chorus Of Wales. The remaining two nominations go to recent works: Adam's Lament (2005) by Estonian composer Arvo Pärt, performed by Tõnu Kaljuste, the Estonian Philharmonic Chamber Choir, Sinfonietta Riga, Tallinn Chamber Orchestra; Latvian Radio Choir and Vox Clamantis; and Annelies, based on the Diary of Anne Frank, by British composer James Whitbourn, recorded by Ariana Zukerman, The Lincoln Trio, and the Westminster Williamson Voices.
Best Chamber Music/Small Ensemble Performance also celebrates music old and new. The four-voice ensemble New York Polyphony is nominated for Times Go By Turns, a disc juxtaposing mass settings from the medieval and Renaissance eras by English composers John Plummer, Thomas Tallis, and William Byrd, with recent works by Gabriel Jackson, Andrew Smith, and Richard Rodney Bennett. Violinist Leonidas Kavakos & pianist Enrico Pace are nominated for a disc of Beethoven Violin Sonatas, and cellist Sol Gabetta and pianist Hélène Grimaud received a nod for Duo, with works by Schumann, Johannes Brahms, Claude Debussy and Dmitri Shostakovich. Cage: The 10,000 Things features 5 works by John Cage that can be performed singly or in any combination, performed by pianist Vicki Ray, percussionist William Winant, pianist Aron Kallay & double bassist Tom Peters, along with recorded narration by the late composer himself. The final entry in this category is Roomful Of Teeth, the self-titled recording by eight vocalists who explore vocal techniques from traditions around the world.
Six performers are nominated for Best Classical Instrumental Solo, with a strong emphasis on modern music. Nominees include violinist Leila Josefowicz, for Esa-Pekka Salonen's Violin Concerto; and violinist Patricia Kopatchinskaja, for concerti by Bela Bartók, Peter Eötvös, and György Ligeti. Pianist Yefim Bronfman is nominated for Magnus Lindberg's Piano Concerto No. 2. Pianist Gloria Cheng's nominated recording, The Edge of Light, includes solo works by Oliver Messiaen and Kaija Saariaho, and the Calder Quartet joins her for Messiaen's Piece for Piano and String Quartet. One more pianist, Maria João Pires, is nominated for two Schubert piano sonatas. Dynamic Scottish percussionist Evelyn Glennie is nominated for John Corigliano's Conjurer – Concerto For Percussionist & String Orchestra.
The Best Classical Vocal Solo category features two sopranos who excel at creating imaginatively themed recordings: Joyce DiDonato is nominated for Drama Queens, a collection of arias by heroines of Baroque opera, and Cecilia Bartoli gets a nod for Mission, a collection of arias and duets by newly rediscovered baroque composer Agostino Steffani. Two German tenors are nominated: Jonas Kaufmann for a collection of scenes from Wagner's operas, and Christoph Prégardien for Schubert's song cycle Winterreise. Finally, soprano Dawn Upshaw is nominated for Winter Morning Walks, a collaboration with composer Maria Schneider.
The Best Classical Compendium category has 3 entries: collections of works by 20th-century composers Paul Hindemith of Germany, and Vagn Holmboe of Denmark, and works by young Bulgarian composer Dobrinka Tabakova.
The Best Contemporary Classical Composition category is dear to my heart, since I'm a composer myself, and always looking to spread the word that classical music is still being written. Each nominated recording appears in other categories as well — an encouraging sign for the integration of new music into the classical repertory. The nominees are Magnus Lindberg's Piano Concerto No. 2, Arvo Pärt's Adam's Lament, Esa-Pekka Salonen's Violin Concerto, Maria Schneider's Winter Morning Walks, and Caroline Shaw's Partita For 8 Voices recorded by Roomful Of Teeth.
I look forward to getting to know more about these fantastic artists and their nominated recordings. Who would you like to see win in January?
Let's keep in touch!
Follow MMN on Twitter!
Like MMN on Facebook!
var _gaq = _gaq || []; _gaq.push(['_setAccount', 'UA-20853339-1']); _gaq.push(['_trackPageview']);
(function() { var ga = document.createElement('script'); ga.type = 'text/javascript'; ga.async = true; ga.src = ('https:' == document.location.protocol ? 'https://ssl' : 'http://www') + '.google-analytics.com/ga.js'; var s = document.getElementsByTagName('script')[0]; s.parentNode.insertBefore(ga, s); })();