In just two short weeks, I'll be leaving for Los Angeles for my 3rd annual GRAMMY Adventure — woo hoo!
Because of my prestigious-sounding position as Classical Music Blogger for the GRAMMYs, people have asked me how to get tickets for the live awards show, or even if I could get tickets for them. As flattered as I am at the assumption of A-list-ness that implies, I must apologize and answer honestly that I have absolutely no pull in that department. I have a GRAMMY Fairy Godmother who arranges everything for me and the other bloggers, and I thank my lucky stars for that.
But because I care, I did inquire as to the possibilities for those who wanted to attend the live show, and while you can't actually purchase tickets at this point, you can enter to win them, both for this year and next.
Hyundai RE:GENERATION Music Project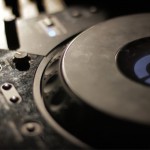 As part of the promotion for this music documentary hitting theaters on February 16, Hyundai is giving away a trip for two to both the GRAMMYs and the world premiere of the film.
The entry deadline is tonight at 11:59 pm Pacific Time, so hurry up and click!
Here's a description of the film from the website:
FIVE DJs TURN THE TABLES ON THE HISTORY OF MUSIC

Follow DJ Premier, Mark Ronson, Skrillex, Pretty Lights and The Crystal Method as they remix, recreate and re-imagine five traditional styles of music. From the classical perfection of the Berklee Symphony Orchestra to the bayou jams of New Orleans jazz, our five distinctive DJs collaborate with some of today's biggest musicians to discover how our musical past is influencing the future.
I recommend watching the trailer, because the soundtrack begins with someone on the piano sounding out the second movement of Beethoven's 7th Symphony. It's not made clear what this has to do with anything else going on in the film, but my curiosity is piqued!

If you want to plan ahead for the 2013, here are two contests for you:
2012 GRAMMY Nominees Album Entry with Purchase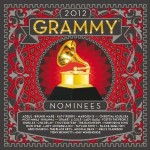 If you purchase the 2012 GRAMMY Nominees Album, released yesterday, you'll receive an entry code to win a trip to the 55th Annual GRAMMY Awards in 2013. This works for either the CD version
or purchased download from Amazon
or iTunes. The album features tracks from Adele, Coldplay, Foo Fighters, Lady Gaga, Tony Bennett with Amy Winehouse, and more. (I tried to get them to put Yuja Wang on there, but like I said, no pull!)
Hilton Hotels Musical Journey Story Contest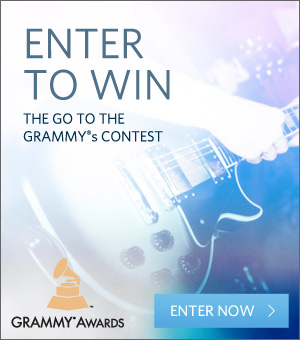 Hilton Hotels & Resorts also has a contest for next year. They are asking fans to submit stories of a musical journey they've taken, and the winner gets to go on another one! The submission deadline is February 6.
Don't despair too much if you're not a lucky winner, though — I promise you that the best seat in the house is probably in front of your TV screen! And if you want to be among the first to know the winners in the Classical categories, watch my Twitter Feed on February 12 starting at 1 pm Pacific!
var _gaq = _gaq || []; _gaq.push(['_setAccount', 'UA-20853339-1']); _gaq.push(['_trackPageview']);
(function() { var ga = document.createElement('script'); ga.type = 'text/javascript'; ga.async = true; ga.src = ('https:' == document.location.protocol ? 'https://ssl' : 'http://www') + '.google-analytics.com/ga.js'; var s = document.getElementsByTagName('script')[0]; s.parentNode.insertBefore(ga, s); })();