Well, Music Nerds, I'm tired but happy. I'm going to share a few photos with you right now; I'll write more later.
Here I am at the Pre-Telecast! (That's where the classical awards are given, so it was my Main Event!)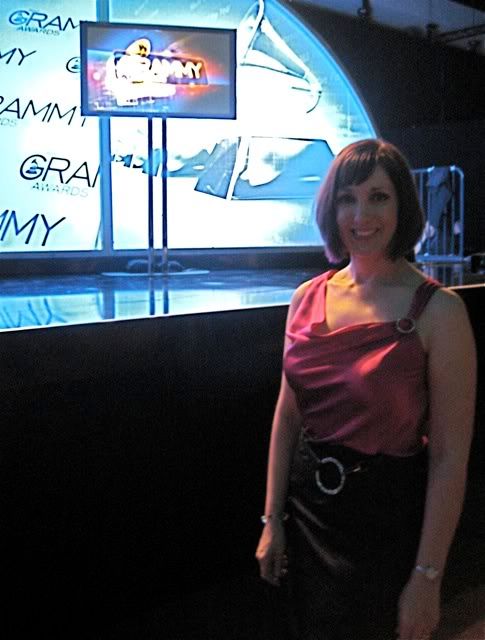 Sharon Isbin performing during Pre-Tel:

>
And accepting the GRAMMY® for Best Classical Performance (without orchestra):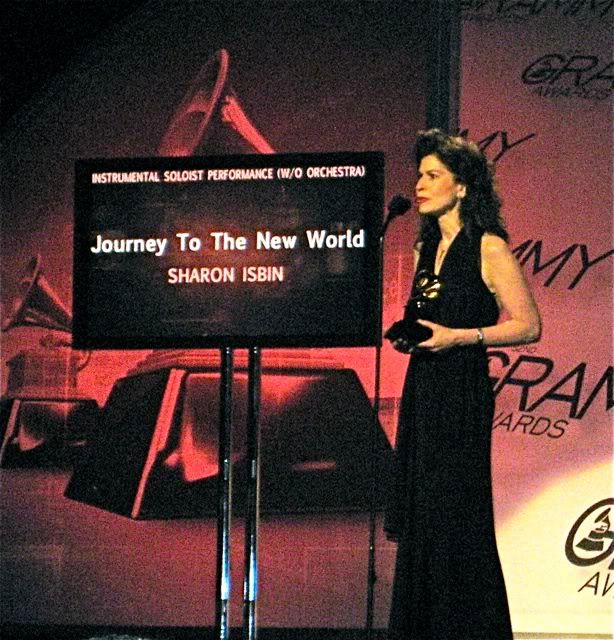 The After-Party had a carnival theme. This trippy dude and I are pointing to the future: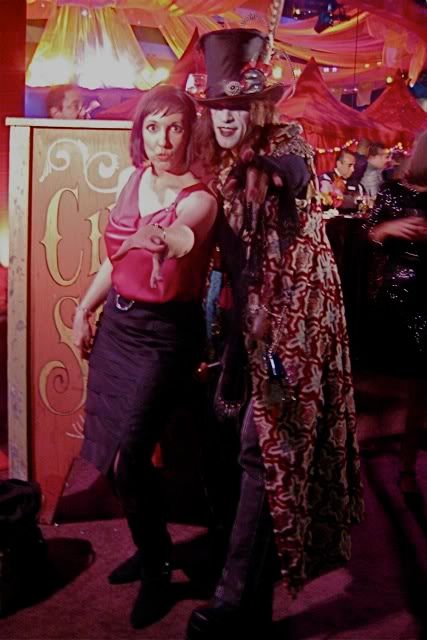 With two other GRAMMY bloggers, Hard Rock Chick and Calinative: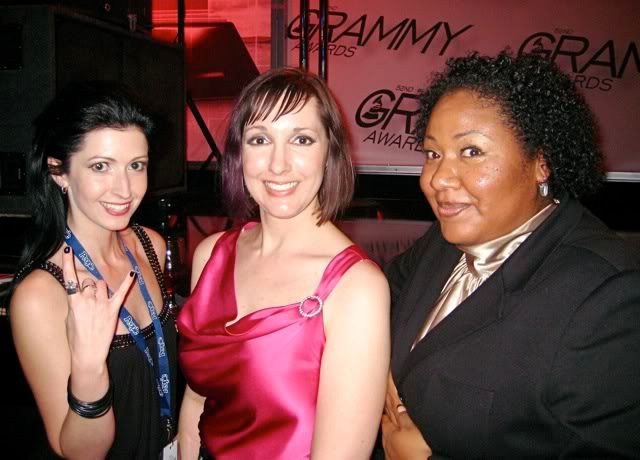 And now, it's time for all good little music nerds to get some sleep!