This it it, music nerds! The final two contenders in the Weather Channel's Weather Song Tournament go verse-to-verse and chorus-to-chorus today! Go here to cast your vote before 5am EDT tomorrow!
I am still carrying a torch for Gene Kelly, and disappointed that "Singin' in the Rain" didn't advance to the final round. But the competitors who did advance are certainly worthy. Let's take a look!
---
Weather Song Championship Round!
Not to get all philosophical on you, but… Christmas comes but once a year, but we look forward to the sun rising every day (and somehow, it never gets old!). I think as Weather Songs go, it's hard to get more quintessential.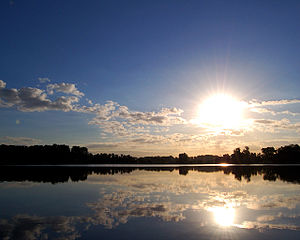 MMN's pick: The Beatles: "Here Comes The Sun"
---
I've had fun revisiting all of these great classic songs. I'm glad I just happened to look at the Weather Channel's home page on the day the tournament started, or I would have been oblivious to it. I suppose I have McDoc to thank for that, since he is a full-on weather nerd, and it has rubbed off on me a little bit!
What's your pick, music nerds?
Let's keep in touch!
Follow MMN on Twitter!
Like MMN on Facebook!
var _gaq = _gaq || []; _gaq.push(['_setAccount', 'UA-20853339-1']); _gaq.push(['_trackPageview']);
(function() { var ga = document.createElement('script'); ga.type = 'text/javascript'; ga.async = true; ga.src = ('https:' == document.location.protocol ? 'https://ssl' : 'http://www') + '.google-analytics.com/ga.js'; var s = document.getElementsByTagName('script')[0]; s.parentNode.insertBefore(ga, s); })();