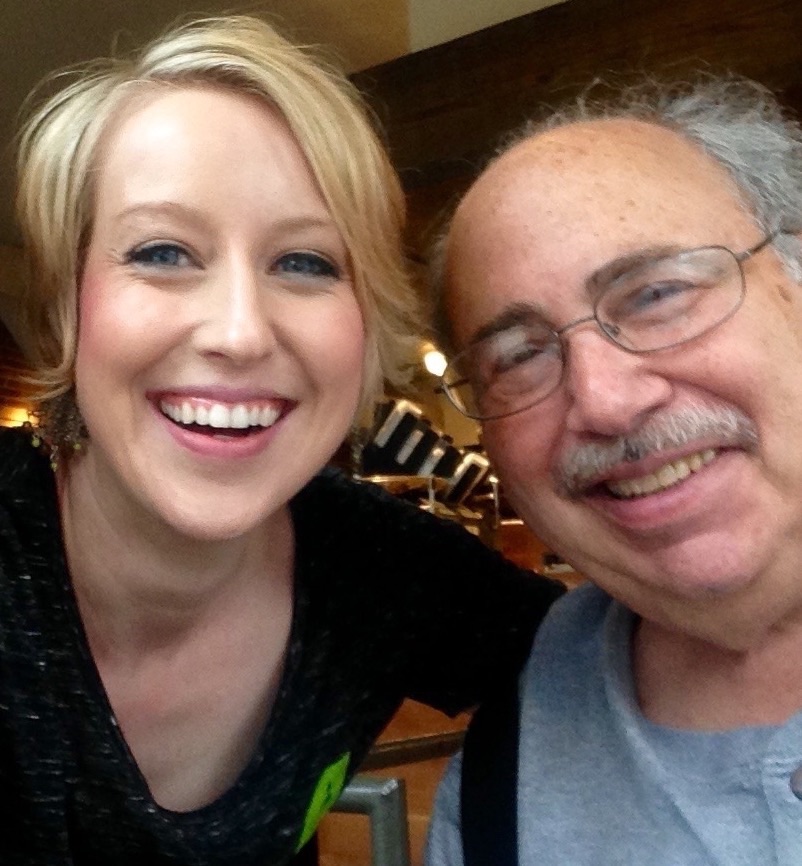 Greetings, Music Nerds! I am pleased to present this guest post by flutist Lindsey Goodman, paying tribute to composer David Stock on the first anniversary of his passing.
David was a fixture in the music community in Pittsburgh for decades. He taught at Duquesne University, and he founded the Pittsburgh New Music Ensemble in 1976 (Disclosure: I serve on PNME's board of directors). I only knew David briefly given my late arrival on the scene in Pittsburgh, but I have seen ample evidence of the mutual dedication and devotion between him and his students and colleagues. His passing was a profound loss for the music community in Pittsburgh and beyond.
A Special Tribute Concert of David's music will be presented this evening at Chatham University in Pittsburgh. Click here for details.
---
David Stock: 1939 – 2015
Reflections One Year Later
by Lindsey Goodman
In August 1997, I was a bright-eyed college freshman at Duquesne University in Pittsburgh, where, within months of matriculation, professor David Stock had sunk his benevolent hooks into this straight-laced classical flutist, recruiting me to join his student contemporary ensemble, introducing me to the music of 20th-century composers, and encouraging me to attend Pittsburgh New Music Ensemble concerts, where he was the founder, artistic director, and conductor. Sensing the sure-fire signs within awaiting release, David was on a single-minded one-man mission to transform me into a New Music Person.
In July 2004, I was a newly-minted college graduate, having just finished my final academic degree, when David took me out for one of our many meals together as a way to engage in his dual loves for good food and good conversation. About to go into a Pittsburgh New Music Ensemble rehearsal, where I was now the solo flutist, David asked, "what's next for you?" I shrugged, and provided the predictable answer about how, having completed a degree in orchestral performance, I was going to hop on the audition circuit until I won a full-time position. In classic David style, his eyebrows reached his markedly-receded hairline, his eyes widened behind his glasses, and his jaw hit his lap as he wailed, "what? you can't do that!", and proceeded to tell me that what I needed to do was play chamber music, do solo work, collaborate with composers, teach, travel, enjoy my family, and, if I needed to play in an orchestra, only do that part-time.
It's November 2016, and I have the perfect life for me: the life that David so aptly described … in no small part thanks to him. He wrote me pieces for every new project and celebratory occasion, introduced me to some of my most important collaborators, crossed time zones to hear nearly every performance I gave of his music, and continually provided the necessary encouragement and support to ensure my success. David defined what it meant to be a mentor.
This may seem like an isolated anecdote, but there are dozens of musicians around the world who can tell a strikingly-similar tale of how David Stock was essential to their professional success. David's students and collaborators became his extended family, and, once in that unbreakable circle, you could have no stronger advocate on your side. Second only to his tremendous catalog of orchestral, chamber, and solo music, David's advocacy is his greatest legacy. In memory of his big-hearted spirit, I ask all of David's friends to join me on this first anniversary of his passing in "paying it forward" to the next generation of musicians as our way of of saying thank you to the man who gave the new music world so much.
Lindsey Goodman is solo flutist of the Pittsburgh New Music Ensemble, principal flutist of the West Virginia Symphony Orchestra, adjunct lecturer at Marietta College and West Virginia State University, and has given nearly 100 world premieres.