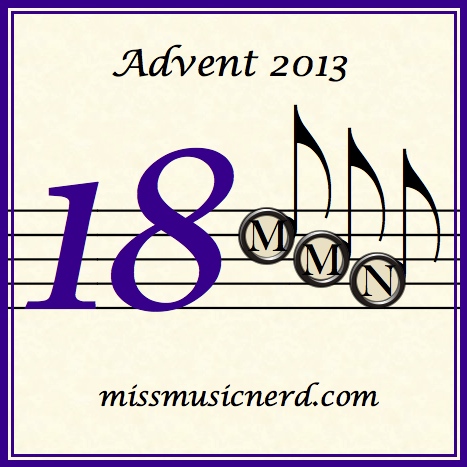 Day 18: Pyotr Ilyich Tchaikovsky, The Nutcracker
Tchaikovsky's Nutcracker had its premiere in St. Petersburg on this day in 1892. It got mixed reviews, though the music fared better with critics than the dancing. It wasn't til several decades later that the ballet became a holiday tradition in England and the United States. Now, of course, it's ubiquitous.
Have you ever examined the story line carefully, though? It's like a bad trip! When the stage fills with giant dancing mice, I want someone to wake me up from the bad dream I'm having!
But the music is dazzling. And let's cut right to the chase: it's all about the celesta!
I've been lucky enough to play this part in a performance of the ballet. The hell of it is, the celesta doesn't come in until well into the second act. It's tricky to sit in an orchestra pit for that long and then suddenly burst into virtuosity; maybe heated gloves are called for during that long wait. But I had a blast playing that famous riff from "Dance Of The Sugarplum Fairy," even if it is all just a dream!
Let's keep in touch!
Follow MMN on Twitter!
Like MMN on Facebook!
var _gaq = _gaq || []; _gaq.push(['_setAccount', 'UA-20853339-1']); _gaq.push(['_trackPageview']);
(function() { var ga = document.createElement('script'); ga.type = 'text/javascript'; ga.async = true; ga.src = ('https:' == document.location.protocol ? 'https://ssl' : 'http://www') + '.google-analytics.com/ga.js'; var s = document.getElementsByTagName('script')[0]; s.parentNode.insertBefore(ga, s); })();