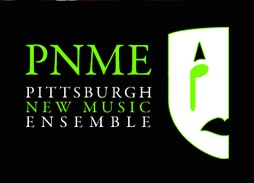 McDoc and I have moved around a lot; in seven years of marriage, we've lived in three states, and our honeymoon consisted of a road trip from Southern California, where we met, courted, and married, to Southern Michigan, where McDoc began his medical residency training. Even before we met, we both did a fair amount of bouncing around the country, not to mention the globe. He learned to drive on the wrong side of the road in Okinawa; I played the organ at St. Peter's Basilica in the Vatican. I like to say that we're always trying to stay one step ahead of the law, but the truth is, music and medicine are peregrine callings.
Whenever we've planned a move to a new city, we've always done our research. Where are the good restaurants for the various cuisines we love? (Note: it's heartbreaking to be a Mexican food addict in the Midwest or New England!) Where are the arty yet affordable neighborhoods to live in? And for the love of God, where is Trader Joe's?
Another crucial factor, of course: what's the classical music scene like, especially in the contemporary category?
So when we arrived in Pittsburgh on July 1, 2012, one of the first things we did was attend a performance by the Pittsburgh New Music Ensemble, whose annual season runs for four consecutive weekends every July. We could see instantly that this was not your mama's new music ensemble. Their concerts are so much more than just a succession of pieces for varying instrumental combinations. They use staging, lighting and thematic programming to create a complete aesthetic experience, or as artistic director Kevin Noe calls it, a Theatre of Music. When I'm already familiar with a piece they're performing, their approach makes it an entirely fresh and revelatory experience; when I hear them play a piece that's new to me, I know that I'm hearing a committed, fully realized rendering of the work, and I appreciate the experience whether I love the piece or hate it.
I'm a bit of a fan.
The 2014 season was my third as an enthusiastic audience member, and I also got to know the members of the Lime Green Dream Team, and found that in addition to being artistically brilliant, they are also genuinely cool human beings who are a blast to hang out with.
So I am immensely thrilled and honored to announce that I have joined the team as a member of the board of directors! It ain't easy being an arts organization these days, and I'm happy to be of service to this ensemble, because I really believe in what they do.
Part of my commitment as a board member is to help ensure the financial health of the organization by securing $1000 worth of support each fiscal year. If you're reading this, perhaps you are enough of a music nerd to be inclined to help with that goal? For ways to give, including online, visit this link, or contact me for more info using the form below. Be sure to mention me so you can be part of my goal! Thank you so much!
If you donate on Thursday, October 2, between 6am and midnight Eastern Time, your donation will be partially matched as part of the PittsburghGives Arts Day of Giving! Go to PNME's page on the PittsburghGives site to participate.
var _gaq = _gaq || []; _gaq.push(['_setAccount', 'UA-20853339-1']); _gaq.push(['_trackPageview']);
(function() { var ga = document.createElement('script'); ga.type = 'text/javascript'; ga.async = true; ga.src = ('https:' == document.location.protocol ? 'https://ssl' : 'http://www') + '.google-analytics.com/ga.js'; var s = document.getElementsByTagName('script')[0]; s.parentNode.insertBefore(ga, s); })();