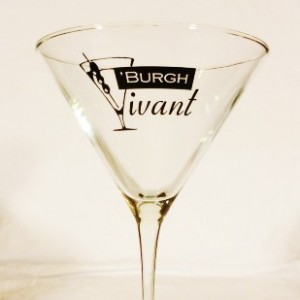 Music nerds! I am thrilled to announce my induction as the newest contributor to 'Burgh Vivant, Pittsburgh's cultural talk magazine!
Earlier this month, I chatted with host Brian Edward about the opening concert of the Pittsburgh New Music Ensemble's summer season. Mr. Edward is the Vivant in 'Burgh Vivant, and he makes a mean martini. Sip your drink carefully in the presence of his quick humor, though, or it might end up going out your nose!
Nefarious plans are percolating in the 'Burgh Vivant secret bunker to deploy a squad of musical superheroes to cover Pittsburgh's bustling music scene. Stay tuned this fall for more edifying discussions of concerts, footwear preferences, unreasonably long German words, and so much more!
Subscribe to the 'Burgh Vivant podcast for full coverage of local arts and culture:


var _gaq = _gaq || []; _gaq.push(['_setAccount', 'UA-20853339-1']); _gaq.push(['_trackPageview']);
(function() { var ga = document.createElement('script'); ga.type = 'text/javascript'; ga.async = true; ga.src = ('https:' == document.location.protocol ? 'https://ssl' : 'http://www') + '.google-analytics.com/ga.js'; var s = document.getElementsByTagName('script')[0]; s.parentNode.insertBefore(ga, s); })();