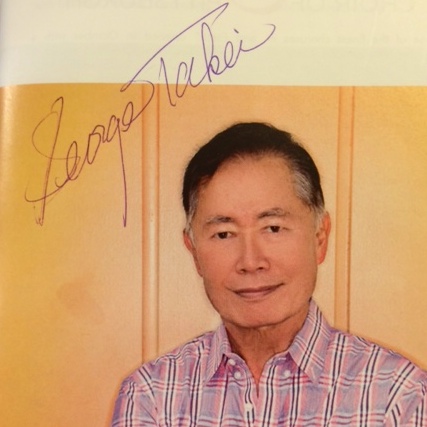 A frequent complaint about classical music performances is that they're too formal and stuffy, with a complicated, unspoken code of etiquette that makes new listeners feel unwelcome. The latest round of debate on this topic was sparked a few weeks ago by Jonny Greenwood, guitarist for the band Radiohead, who described classical concerts in a BBC interview as "off-putting," even though he composes and performs classical music himself. (Canadian composer Aaron Gervais wrote a great response to the typical prescriptions for how to address this issue: Classical concerts are great. Stop apologizing for them.)
I confess that I am one of the snooty elitists who enjoys the formal environment of a classical concert. McDoc and I like to get dressed up, he in his bow tie and I in a to-die-for retro style dress, and feel all cultured and
smaht
. Silence from the audience is a sign of respect for the very technically difficult work the performers are engaging in, and we do, in fact, feel reverent toward the music. It is a little bit like going to church, and that's okay.
However, I don't see this as an either/or situation, because classical music is not just one thing; that's one reason I love it so much. There's a wealth of possibilities depending on repertoire, venue, occasion, etc.
And sometimes, a light saber and star-patterned light projections are just what the starship's doctor ordered.
That was the case Friday night when the Pittsburgh Symphony presented its Sci-Fi Spectacular, a PNC Pops program of music from classic Sci-Fi TV and movie soundtracks. My particular brand of nerdiness doesn't extend to the Sci-Fi realm, but I was very excited about this concert because it featured an appearance by special guest host George Takei, who pretty much rules the internet right now, and is awesome in so many ways: listen to the interview he gave our local public radio station prior to the concert for more on that. He graciously took audience questions at a post-concert talk, along with guest vocalist Kristin Plumley and conductor Jack Everly. I asked him if he ever deployed his beautiful baritone voice for singing, not just speaking, and he mentioned his involvement in the musical Allegiance, inspired by his family's experience as part of the Japanese American internment during World War II. It premiered in San Diego in 2012, and comes to Broadway in 2015.
The program was John Williams-heavy, unsurprisingly, with music from the Star Wars series, E.T. and Close Encounters of the Third Kind. Star Trek was also represented, along with the opening section of Richard Strauss' Also Sprach Zarathustra, made famous by 2001: A Space Odyssey and and Bernard Hermann's The Day the Earth Stood Still. I think it's easy to be blasé about much of this music, since it is so familiar, and I often go into a pops concert with, I confess, slightly lower expectations than other symphony concerts. But in spite of its familiarity, this music is not simple or lacking in technical difficulty, and hearing it performed live is actually quite thrilling. I mean, I didn't think I really needed to hear the Main Title from Star Wars again, but I couldn't maintain my teenager-y aloofness in the face of all that killer brass and timpani! It helped that we sat in the balcony, where you get a view of the entire stage:
Curtain time! @pghsymphony #SciFiSpectacular @GeorgeTakei pic.twitter.com/QtV2Unmy66

— Miss Music Nerd (@MissMusicNerd) November 15, 2014
Oh, and the surprise addition of the Star Wars Cantina Song was a treat, too. Almost as good as the bassoon sextet version!
One of the selections was a medley of Sci-Fi TV theme music arranged by Maestro Everly. A lucky audience member who identified 4 of the included themes won a very cool life-size light saber. McDoc or I could've won if we'd been called on: we recognized X-Files, The Jetsons, Twilight Zone, My Favorite Martian, and Lost in Space. Maestro Everly revealed that Outer Limits and Battlestar Galactica (old and new) were in there, too.
Mr. Takei delivered the opening monologue over the Star Trek theme, giving William Shatner a run for his money. Beforehand, he chatted on stage with guest vocalist Kristin Plumley, and endeared himself to the audience by praising Pittsburgh's vibrant arts scene and great restaurants, which he got to experience during a 4-month visit while filming the Nickelodeon series Supah Ninjas. (Getting to hear him pronounce "Supah Ninjas," twice, was a highlight of the evening.) Ms. Plumley provided the iconic wordless vocal line for the Star Trek theme, while rocking a red Lieutenant Uhura dress of which I was envious.
Later in the program, the two special guests returned to the stage for The Day the Earth Stood Still. Ms. Plumley sang the haunting theremin line, and Mr. Takei played the part of the alien Klaatu, who leaves the people of Earth with a dire warning against aggression violence in his parting speech.
The Mendelssohn Choir of Pittsburgh supplied vocals for many selections on the program, and they sang beautifully. I'm not crazy about wordless vocalizing in general, to be honest, and even less so when it's all choral unison and octaves, as it often was here. The Close Encounters music deployed the choir best by giving them some real harmonies to sink their teeth into. Maestro Everly commented that the score is underrated among Williams' works.
A live orchestra performance is a great experience, and some programs are less stuffy than others, so most everyone can find something to suit their preferred snootiness factor. Check out the Pittsburgh Symphony's offerings, or seek out your nearest symphony orchestra if you're one of my far-flung music nerds, and GO! Sit in the balcony and tell 'em Miss Music Nerd sent you!
var _gaq = _gaq || []; _gaq.push(['_setAccount', 'UA-20853339-1']); _gaq.push(['_trackPageview']);
(function() { var ga = document.createElement('script'); ga.type = 'text/javascript'; ga.async = true; ga.src = ('https:' == document.location.protocol ? 'https://ssl' : 'http://www') + '.google-analytics.com/ga.js'; var s = document.getElementsByTagName('script')[0]; s.parentNode.insertBefore(ga, s); })();