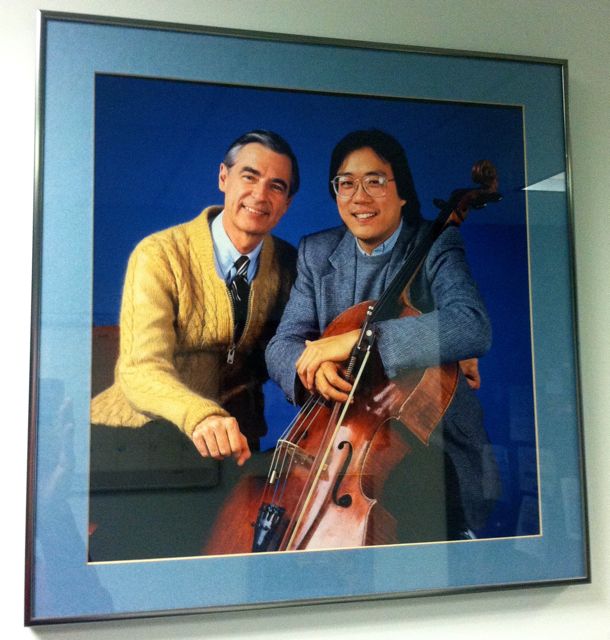 Good morning, music nerds! I got up a little while ago and ran to turn on WQED, my local classical radio station, because who doesn't like to hear beautiful classical music in the morning?
But this morning is a bit special because — whoa, there I am!!
Earlier this week, I visited the WQED studios and chatted with morning host Jim Cunningham about my blogging/composing/piano-playing adventures, and I played one of the pieces from my concert coming up this weekend. They've broadcast a couple of excerpts already this morning, and the whole interview will be online. I'll post a link as soon as I have it! UPDATE: here it is!
Jim Cunningham very kindly gave me a tour of the studio. They have the tree from the set of Mr. Rogers' Neighborhood!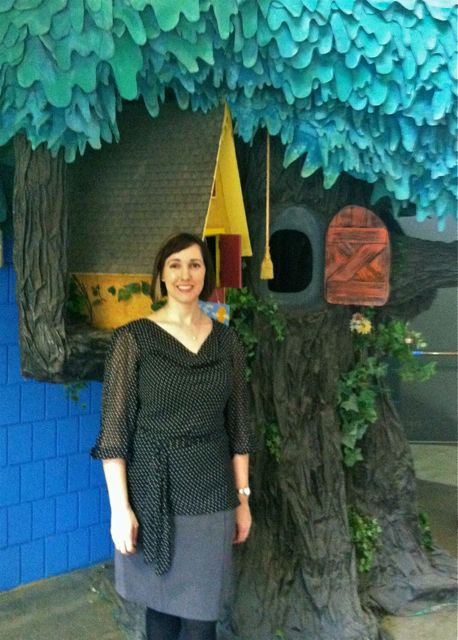 See? I was really there! 🙂 And so was Yo-Yo Ma, as you can see in the photo up above with Mr. Rogers. I had to settle for a picture of a picture of them, but it was still pretty exciting!
Let's keep in touch!
Follow MMN on Twitter!
Like MMN on Facebook!
  var _gaq = _gaq || [];   _gaq.push(['_setAccount', 'UA-20853339-1']);   _gaq.push(['_trackPageview']);
  (function() {     var ga = document.createElement('script'); ga.type = 'text/javascript'; ga.async = true;     ga.src = ('https:' == document.location.protocol ? 'https://ssl' : 'http://www') + '.google-analytics.com/ga.js';     var s = document.getElementsByTagName('script')[0]; s.parentNode.insertBefore(ga, s);   })();