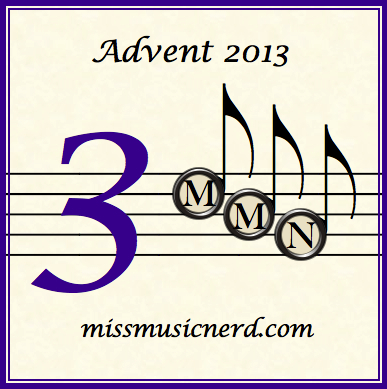 Day 3: Vince Guaraldi and Lee Mendelson, "Christmas Time Is Here"
I'm one of those purists who laments what I call "Christmas creep," that is, the marketing blitz in the U.S. that seems to start a little earlier every year. This year I saw Christmas items in stores even before Halloween — harumph! And don't even get me started on Black Friday.
I firmly believe that Christmas music should not be played until after dinner on Thanksgiving, if you're American. I'm not sure what the proper timing would be elsewhere — maybe the first Sunday of Advent? If you want to get technical, it isn't Christmas time until at least sundown on Christmas Eve, if not Christmas morning itself, and it lasts through the Twelve Days of Christmas, concluding right before Epiphany on January 6.
At any rate, even though it's early according to the liturgical calendar, I really like the practice of busting out the Christmas music right after Thanksgiving. Mainly because I enjoy sitting around with friends and family noisily belting out the tunes along with the stereo while everyone is too full to move.
Vince Guaraldi's "Christmas Time Is Here" is a song I look forward to hearing every year. I love the jazz trio sound and the kids' voices, fuzzy intonation and all. I confess, I get a little choked up when I first hear it each year. As jaded as I can be, I'm still a sucker for Charlie Brown!
Here's the vocal version:

And a longer instrumental rendition:

Let's keep in touch!
Follow MMN on Twitter!
Like MMN on Facebook!
var _gaq = _gaq || []; _gaq.push(['_setAccount', 'UA-20853339-1']); _gaq.push(['_trackPageview']);
(function() { var ga = document.createElement('script'); ga.type = 'text/javascript'; ga.async = true; ga.src = ('https:' == document.location.protocol ? 'https://ssl' : 'http://www') + '.google-analytics.com/ga.js'; var s = document.getElementsByTagName('script')[0]; s.parentNode.insertBefore(ga, s); })();