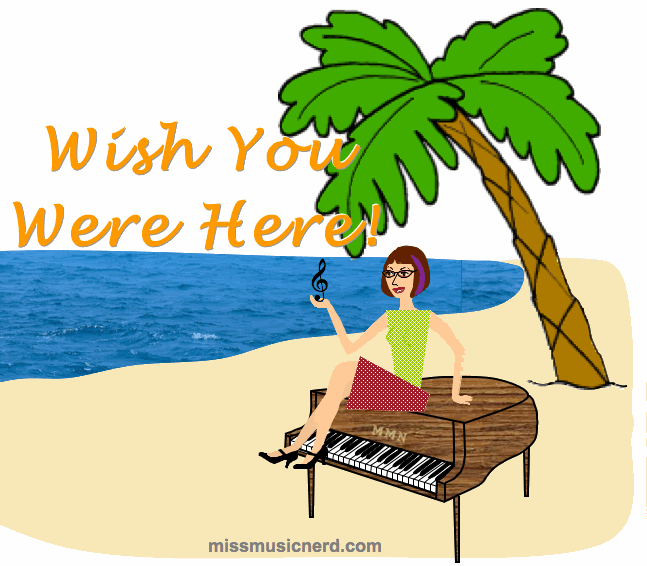 Greetings and Happy Autumn, Music Nerds!
It's been an exciting summer here at Music Nerd Central! Before I get into the details, I have a few important news items to share.
First off, if you live in the Boston area and you like to sing, you are cordially invited to check out Masterworks Chorale, a group that McDoc and I sing with. We have open rehearsals tonight at 7:30, and next Tuesday, September 21, same time. Click here for location and details!
September brings with it not only the excitement of my birthday (which was the 8th, but I'll accept greetings all month!), but the start of the classical concert season as well. I'm going to preview what's on offer this season in the coming weeks – selectively, of course, because covering Boston's music scene could be a full-time job (for which I'm available if anyone wants to hire me!). Among the groups I'll be covering are friends of MMN, Cantata Singers and L'Academie, as well as the aforementioned Masterworks.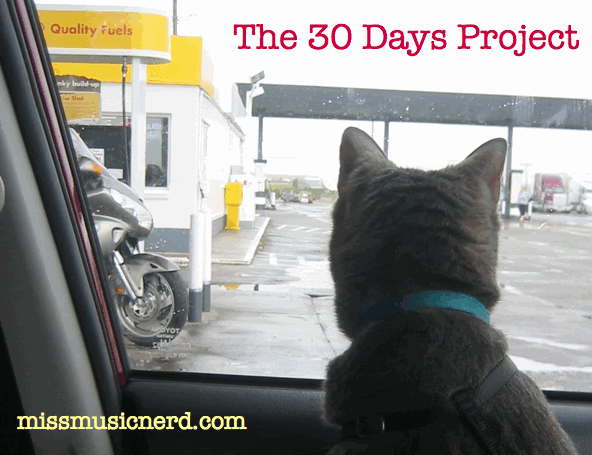 On Saturday, September 25 at 7:30 p.m., my 30 Days Project will be performed Live In Concert by members of the Inter-NEC Collective, from New England Conservatory. This will be the realization of a dream I've had ever since I completed the digital version of the project, so I'm really excited! Details are here.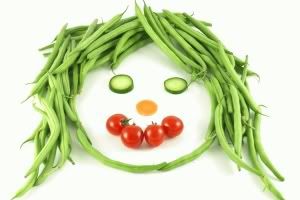 And finally, I have my first official not-on-any-old-blog writing credit! One day, while procrastinating doing some musical work I really needed to do, I came across an Open Call on Salon.com's blog network, Open Salon. They were asking for essays on the theme, "Conflicted Carnivores." I'm more of a conflicted vegetarian, but I got inspired and wrote a piece entitled, "Of Guinea Pigs and Tuna Melts: My Mostly Vegetarian Journey." It was tapped as an Editor's Pick, and I was very excited. Then I got an email from the Open Salon editor saying they wanted to post the piece in the Food section of Salon.com itself, as in the actual online magazine, not the place where any schmo can fling their pixels. So here it is, with my real-name byline and everything: A Lutheran turned vegetarian. I like my original title much better, don't you? Now I know how Milton Babbitt must've felt…
In July, I performed Schumann's Dichterliebe for the first time, with singer Peter Terry, and I believe it was one of the hottest performances on record. Literally. We had to stop in the middle to give the audience a water break. The beautiful old church where we performed has no A/C, and it has fixed windows that can't be un-fixed, as per the Boston Landmarks Commission. I wore a halter dress that I had previously judged too bare to perform in, but this was the kind of summer that makes you change your mind about such things!
In August, McDoc and I took a trip to Montreal, where I snagged several Keyboards of the World pics. And one evening while strolling through the Parc La Fontaine, we happened to be in the right place at the right time to hear a free performance by the chamber group Constantinople, who performed Baroque music by Marin Marais and Dimitrius Cantemir in the Theatre de Verdure.



Constantinople Ensemble
Toward the end of the month, McDoc's son visited from Southern California. Son of McDoc is twenty-three (I'm a trophy wife, you know 😉 ) and a connoisseur of Scandinavian heavy metal, so I always learn a lot from him. We forced him to attend the final Masterworks Chorale Summer Sing, because what young person doesn't want to go to a sing-along Mozart Requiem? He had fun, I think – he pronounced the whole affair "pretty darn nerdy!" So what's your point? 😀
Finally, I spent the first week of September visiting my family in Northern California, for the first time in over two years! I had a great time, and began a new collection of photos: watch this space for Guitars of the World, coming soon!