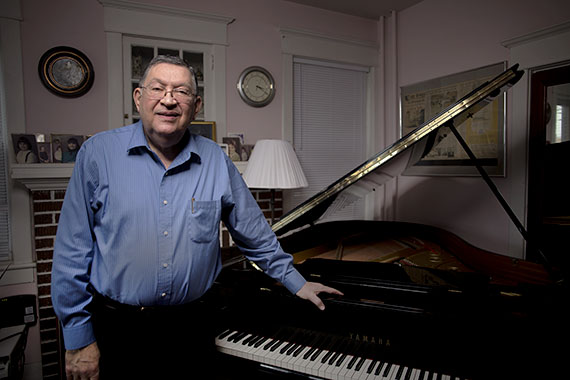 Contributed post by Emily Simmons.
Editor's note: We don't usually report on land use or the gaming industry here at Miss Music Nerd, but this issue caught our attention. We will always value pianos over poker chips!
~MMN
Casinos are big business around the world. In Australia, a Chinese company has just received approval to purchase land for a $4.2-billion casino. The mammoth of a casino is to be built on 840 acres of land, and will have nine luxury hotels, an 18-hole golf course, a cultural heritage center, and a 25,000-seat stadium.
But while it hopes to boost the economy by bringing thousands of jobs to the local community and attracting wealthy tourists from abroad, the locals have also brought some of their concerns about the casino forward: it won't withstand a cyclone, it may damage the Great Barrier Reef, and it might hurt the region's nature-based tourism industry.
This situation is common in many parts of the world. Land-based casinos are feeling a strong pull towards expanding their properties and bringing more extravagant features to their gaming halls, as they are now facing stiff competition from their online counterparts. Beginning with the establishment of Intercasino in 1996, online gambling has slowly been on the rise, culminating in several US states legalizing online gambling last year. Sheldon Adelson, casino mogul and 11th richest person in the US, has recognized the risk posed by online gambling, and as such, he has fought long and hard to have it removed from US soil.
But while Adelson faces online gambling head-on, other casinos continue to stay on the defensive, building themselves up rather than tearing online gambling down. Casino expansions and renovations, of course, bring a host of different problems, and for one piano tuner in Atlantic City, these problems hit a little too close to home.
Charlie Birnbaum, a 67-year-old piano tuner, has found himself fighting against the people he used to work with, and work for. The Revel Casino, one of the most renowned casinos in Atlantic City, has begun shutting down – as iconic a symbol of the failure of the land-based casino industry in Atlantic City as any, and the need for an alternative source of income for the state has now become all too clear. Birnbaum, who used to work for casinos tuning pianos for big-name performers like Frank Sinatra and Tony Bennett, has been struggling to preserve his family home from being taken by the Casino Reinvestment Development Authority (CRDA), who has planned to use the land as part of a two-and-a-half block tourism district.
Birnbaum inherited his 93-year-old home from his parents – holocaust survivors who saw the house as a shelter. "This building gave (my father) dignity. It was his refuge," Birnbaum said. "As it was for my mom when my dad passed away. Because of this building, my dad didn't die in a nursing home." Birnbaum still uses the old family home in his business tuning pianos, and playing the piano that's still in the living room.
Birnbaum was a prodigy who soloed at 13 with the Philadelphia Orchestra, later moving on to compete against André Watts for a chance to perform with the New York Philharmonic at 15. Charlie recalls how his parents dedicated their lives to him and his craft, and while he no longer performs now and prefers "the stress-free life", he finds that his home in Atlantic City, in the shadow of the now-defunct Revel Casino, is where he feels most at peace.
Charles Birnbaum is now in contact with the Institute for Justice, who has been hard at work to help him preserve his right to his family home. Here's hoping the music continues chez Birnbaum for years to come!
---
Emily Simmons is a lifelong music enthusiast. She enjoys the company of her guitar during her lazy days. When not composing her own music, Emily writes about the latest trends in music and technology.
var _gaq = _gaq || []; _gaq.push(['_setAccount', 'UA-20853339-1']); _gaq.push(['_trackPageview']);
(function() { var ga = document.createElement('script'); ga.type = 'text/javascript'; ga.async = true; ga.src = ('https:' == document.location.protocol ? 'https://ssl' : 'http://www') + '.google-analytics.com/ga.js'; var s = document.getElementsByTagName('script')[0]; s.parentNode.insertBefore(ga, s); })();