Well, music nerds, I know that experiments in human cloning are sort of frowned upon in most sectors, but dang it, I need more than one of me!
I'm slated to attend two concerts here in Boston this weekend: the BSO season opener Saturday, and Cantata Singers' program of songs by Ralph Vaughan Williams on Sunday.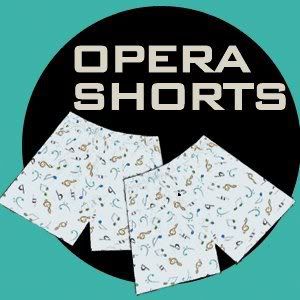 Meanwhile, I heard it through the Twittervine yesterday that New York-based group Remarkable Theater Brigade is presenting a program of 10-minute operas at Carnegie Hall tomorrow night. How cool is that? I am seriously contemplating hopping on a Bolt Bus to go see it. All I need is a couch to crash on in the NYC area… Anybody?
I just love the combination of title and graphic, too. Keep your shorts on, opera lovers – Opera Shorts is almost here!