Cantata Singers Chamber Series
Vocal Solo and Ensemble Music of Ralph Vaughan Williams
Sunday, October 3rd, 2:30pm
Longy School of Music
1 Follen Street, Cambridge, MA
Admission: $20 at the door, or click here to purchase
Earlier this year, I had the pleasure of getting to know Cantata Singers, a Boston choral group founded in 1964. The group began with the mission of performing Bach cantatas, which were not widely known at the time (such a state of affairs is hard to imagine now, isn't it?). Since then, they have expanded their programming to include works from five centuries, including the present one. For the past few seasons, they have chosen one composer to focus on; last season, they changed my mind about Heinrich Schütz. This coming Sunday, the group kicks off a season-long celebration of Ralph Vaughan Williams. I won't need any convincing here — I'm just going to bask!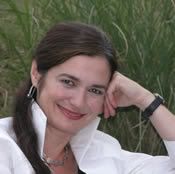 I sat down recently with Allison Voth, Music Director for the group's Chamber Series, to talk about their upcoming concert (among many fascinating things), which will feature selections from the composer's extensive repertoire of songs and hymns for soloists and small ensembles. She has a very interesting and varied musical career, which includes writing supertitles for opera productions, a deeply fascinating and music nerdy topic that I plan to bring you in the near future! But for now, let's meet Allison and talk about the fabulous concert she's presenting this weekend.
Here's one of the pieces you'll hear… Then click Mr. Readmore below for the rest of the story!
Mr. Readmore says read on:
MMN: Tell us a bit about your background.
AV: I'm from Canada. I got my undergrad degree from the University of British Columbia. As an undergrad, although I was focusing on solo piano, I really loved accompanying. Even as a young child, I loved playing duets, and anything that was collaborative. I decided that for my Master's, I wanted to specialize in accompanying. At that time, there weren't that many accompanying programs; Juilliard didn't have a program. But Manhattan School of Music did, so I auditioned there, and got in. And I worked so hard! It was one of the hardest programs in the school, because you do your regular classes like everyone else, and then every other hour is taken learning music you're accompanying for other people. It was a great experience.
After Manhattan School, I stayed in New York and freelanced. I really love contemporary music, so I split my time between vocal accompanying and contemporary chamber music.
I played in the vocal studio of Sharon Daniels, who was on the Boston University Faculty, but traveled to New York a couple Saturdays a month to teach. She needed a pianist to help them with the premiere of Freshwater, an opera by Andy Vores, a very interesting Boston composer. I was hired on as a part-time faculty member of the Opera Institute. I found I was very good at teaching contemporary opera to young singers. It's a difficult process, harmonically and rhythmically – aspects that are not as difficult with traditional music. For some reason I had a knack for that. So that's what brought me to Boston.
For two years, I commuted between Boston and New York, and it just about killed me! Finally, I moved up here. I never thought I'd leave New York; I loved it, not only for music, but visual arts and theater as well. It's radical to say, but I almost prefer going to straight theater over opera, because I don't have to work!
MMN: I understand completely. I used to be embarrassed – I thought there was something wrong with me because I didn't listen to music at home more often, and then I talked to some other musicians about it, and everybody said the same thing.
AV: Right. If I play anything, it will be something completely different, not classical: ethnic music, funky cabaret type stuff. I play very little music at home; musicians often don't. I listen to NPR.
MMN: I do, too!
So, how did you select the repertoire for Sunday's concert?
AV: There's a lot of rep to choose from, so it was a hard decision. I decided to look at all the different types of music he wrote. He was well-known for the English hymnal; he wrote part-songs, opera, chamber music with voice. I decided to represent all those facets of his vocal writing. For example, there are two versions of his Five Mystical Songs: a solo version, and one with choral accompaniment. Since I have nine singers, I'm going to have them sing choral accompaniment. It just reminds us that he was very much a choral writer, and I also think it's a richer presentation of the piece. It's quite haunting, actually.
I had a little bit of frustration, because as wonderful as he is as a composer, not every song is great. He didn't really like writing piano accompaniments; he doubles the voice a lot, which I think is unnecessary.
MMN: Was that to help the singers?
AV: I wonder, because he was very much interested in music being accessible to all singers, and the amateur singer. Perhaps that was in the back of his mind. But I find his more interesting songs the ones where he doesn't double the voice, like the Songs of Travel. They're a very early group, but I think one of his strongest. The poetry is wonderful, and the accompaniments are very rich and very interesting in texture and harmony.
He also wrote some wonderful non-piano accompaniments. We have two songs from the Blake songs, which are for oboe. Along the Field, for violin and tenor, is a very haunting cycle. And then we have the Four Hymns, for tenor, viola and piano. I think there's some beautiful writing in there.
My one regret is not being able to include On Wenlock Edge, for logistical and length reasons. It was so hard to get all of this packed into what was prescribed as a one-hour, no intermission concert. It's a beautiful piece for tenor, piano and string quartet, and it really shows the influence of Ravel, more than any other work. I'm sad to not include it, but I had to make some decisions!
MMN: Are the solo singers drawn from the regular chorus roster?
AV: Yes, and they are a talented bunch. It's amazing – there are some really wonderful talents in that chorus. And it's such a pleasure to see some of those faces that I've heard for years in the chorus, and they come and sing, and you say, "That's a wonderful voice, a wonderful talent." Not all those singers have solo careers, so it's a really nice opportunity for them to find some expression of themselves rather than as a group. And they always rise to the occasion. They're wonderful musicians and interesting voices, and they love doing it, so putting it together is always a really fun process.
MMN: Will you be playing or conducting any of the pieces?
AV: Yes, I'm playing all of the piano accompaniments. The one piece I might conduct would be the Five Mystical Songs. But these singers are so savvy that they might be able to conduct themselves!
I want to talk about the end of the program. For a long time, I was thinking we'd close with the Five Mystical Songs, which end with this wonderful, rousing antiphon for four singers. It felt alright, but shortly before I was to finalize the program, I said, something's doesn't feel right. I thought, "I don't want to end with a bang." Vaughan Williams was an extraordinarily deep-thinking, feeling person. So I decided that after the Five Mystical Songs, we would come down with one of Ursula's songs.
Ursula was his second wife, and, I think, his true love and muse. There was a 30-year age difference between them, but they were extremely devoted to each other. She wrote a set of poems which he set very late, in the four years before he died. I've chosen the song, "Tired," which is extremely beautiful. It shows such devotion to him; you really feel like she's writing to him.
Finally, there's a very famous hymn that he wrote, known as Down Ampney.
MMN: Oh, yes, as an Episcopal church organist I know it well!
AV: Yes, "Come Down, O Love Divine." It was sung as he was laid to rest. So I'm thinking of having us start singing it, and then having the audience sing, too. There's nothing like singing a hymn to bring people together. I read that that's what they sang at his funeral, and I thought, "That's what we'll do!"
MMN: That's beautiful.
AV: Hopefully!
If you're in the Cambridge vicinity, come sing along with Cantata Singers on Sunday, and tell 'em Miss Music Nerd sent you!