New Music Detroit
Strange Beautiful Music IV
Saturday, September 25 at 6 p.m.-1 a.m.
Museum of Contemporary Art Detroit
4454 Woodward Ave., Detroit MI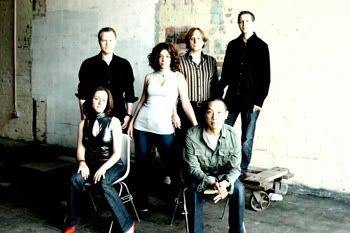 It's not every day that Detroit figures prominently in Arts and Entertainment media, but a random confluence of news items have recently flown over the transom here at Music Nerd Central, and I know, dear reader, that you're counting on me to sort it all out for you. I live but to serve!
Why Detroit, you ask? Well, McDoc and I lived there for two years, so I have a soft spot for it, and being contrarian by nature, I enjoy having concrete evidence to counter the ubiquitous "Detroit sucks" meme.
I have the pilot episode of Detroit 1-8-7 on my DVR; a busy week of rehearsals for Saturday's 30 Days Project in Concert have kept me from watching it yet. (Yes, Miss Music Nerd has a latent fondness for police procedurals. It's just one of my many dirty secrets!)
One of my loyal informants has informed me that the Detroit Symphony players may go on strike if a contract dispute is not resolved soon. I used to live two blocks from the hall where they played, and enjoyed many wonderful concerts there, so this news saddens me. I hope negotiations go well.
Here's the really important item that you're less likely to have heard about, though: New Music Detroit presents Strange Beautiful Music IV!
New Music Detroit is a contemporary music group that I had the honor of meeting and working with a little bit while I lived in the D. In fact, it was quite serendipitous for me; before McDoc and I moved to Michigan, I searched online for contemporary music ensembles in Detroit and found none. I figured I'd be driving to Ann Arbor a lot. But not long after we arrived in the summer of 2007 — in fact, we were still sitting on folding chairs and living out of boxes — I heard a radio announcement NMD's very first concert, and I delightedly hightailed it on down. Kismet!
Read here about my experience performing on their very first marathon concert back in September of '07!
They are fantastic musicians who always put on an impressive show. The event this Saturday is their annual marathon show. Just $8 gets you as much or as little cutting-edge music as you can handle! If you're in the Detroit area, check it out, and tell 'em Miss Music Nerd sent you!