Boston Symphony Orchestra
Saturday, October 2, 2010, 6:00 pm
Music of Richard Wagner, featuring Bryn Terfel, baritone
Symphony Hall, 301 Massachusetts Avenue, Boston
Tomorrow night, McDoc and I will get gussied up for a fancy shindig: the BSO season opener! (It's black-tie, dahling!)
Maestro James Levine, just off the injured list with back trouble, will lead an all-Wagner program: excerpts from Die Meistersinger von Nürnberg, Die Walküre, and Der Fliegende Holländer (The Flying Dutchman). I'm not the world's biggest Wagner fan (don't tell these folks!) though I do love me some Tristan und Isolde. But I am looking forward to hearing Bryn Terfel sing, and I think everyone should hear the Ride of the Valkyries performed live at least once. Do you think I'll get in trouble if I start singing "Kill da Wabbit"? along with it?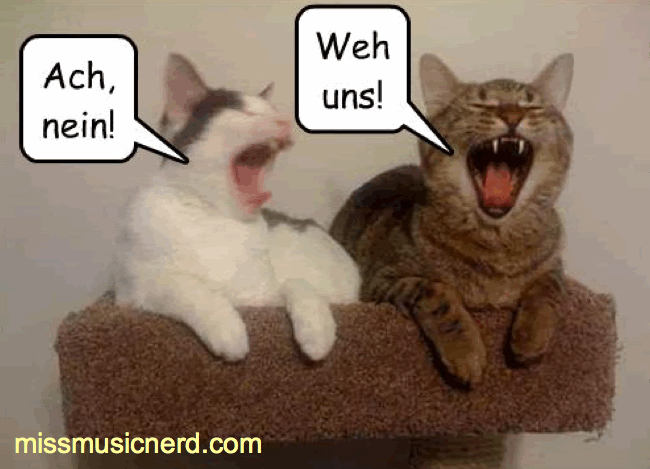 Speaking of Wagner, earlier this year I attended a concert of his music put on by the Boston Wagner Society, and while writing about it, I got the hare-brained idea to translate part of the love duet from Lohengrin into Lolspeak. The obvious next step was to caption a kitty picture to go with it.
Behold: Lolcats Opera!! (And if you think that's irreverent, check out the Lolcat Bible!)
I think it's only fitting to preview tomorrow night's BSO program in similar fashion. Here are a few highlights:
"Was duftet doch der Flieder" (Hans Sachs' Monologue), from Die Meistersinger von Nürnberg: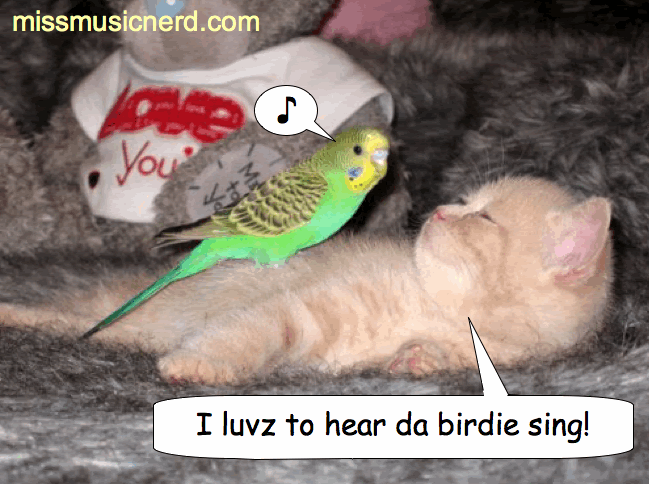 "Die Frist ist um" (The Dutchman's Monologue), from Der Fliegende Holländer:
And of course, Ride of the Valkyries, from Die Walküre: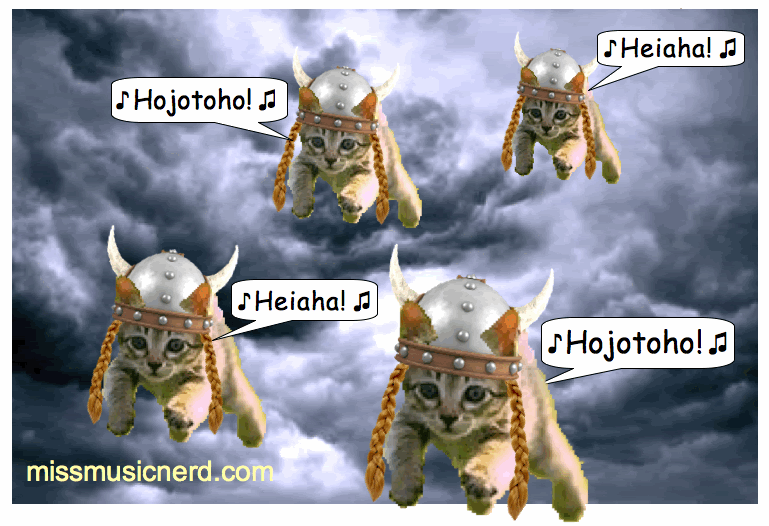 And so, if you get your opera on in Boston tomorrow night, tell 'em Miss Music Nerd sent you!