Happy Hanukkah, Music Nerds! The sun is setting as I type this, but I'll have to light the Hello Kitty Menorah virtually today, because McDoc and I just moved to a new apartment, and the real one is hiding in a box somewhere! 🙁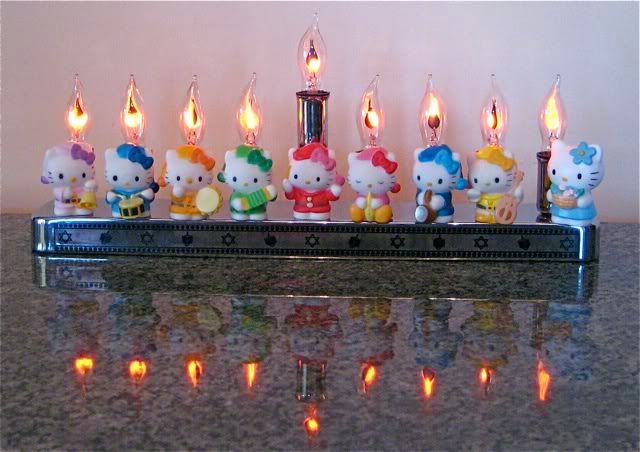 Last year, I was thrilled to find that the Hello Kitty Menorah made it on to some rather, um, selective holiday lists: 5 Geeky Menorahs, Goofy Menorahs and 27 Craziest Menorahs. Hey, we're nothing if not superlative around here!
Speaking of selective lists, I've presented a sampling of music for Hanukkah in past years (2007 and 2009, to be exact). Previous examples were in a classical/traditional vein, but this year's yield is all pop and fun — though still educational; check out the historical reenactments in these videos!
"Candlelight," performed by The Maccabeats, a men's a cappella group from Yeshiva University:

"Miracle," by Matisyahu

Light a candle and pass the latkes! 🙂