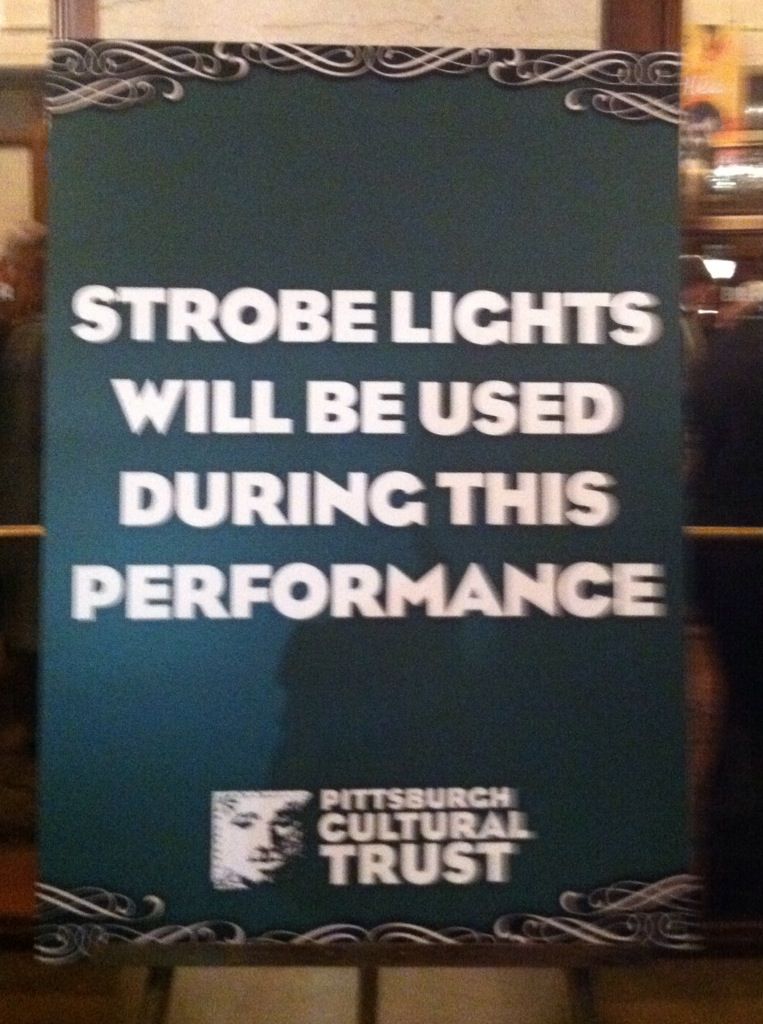 Opera is a funny thing. It's expensive to produce, and the stories are often some combination of outlandish, maudlin, silly, and implausible. Patrons get all gussied up and brave traffic and parking challenges in order to sit for several hours as these goofy stories are spun, often with the sung text projected on a screen above the stage, because even if the text is in the local language, and even if the singers have excellent diction, the truth is that sung text is often difficult to understand (Hence the ubiquity of the Mondegreen!).
It's a highly inconvenient way to hear some beautiful singing. And yet, many people love it (or love to hate it!) anyway.
I was reflecting upon this state of affairs last night, as McDoc and I had added an operatic event to our already crazy schedules. I came home from my teaching day and rushed around the house, attempting to keep peace between the animals (we just adopted a puppy, and my cat Piccolo has mixed feelings about it) while cooking something semi-decent for dinner, hoping there'd be enough time left for McDoc and I to eat and make ourselves sufficiently fabulous-looking before we headed downtown.
Things went awry, as they tend to do; McDoc had to work late, so I scarfed some food on my own, coaxed the dog into doing what he needed to do outside, stumbled into my swanky little skirt suit and pumps, and drove like a lunatic so I could arrive in time to leave McDoc's ticket at will-call for him (he made it only a little late, hooray!).
I encountered this sign near the theatre entrance, and thanked the universe that I'm not seizure-prone (the lights would be used quite tastefully as part of the thunder 'n' lighting effects). I also joked about it on Twitter:
At doors for #MagicFlute @PittsburghOpera – I hope there's a mosh pit too! pic.twitter.com/wuHlYoNgc1

— Miss Music Nerd (@MissMusicNerd) November 16, 2013

(Thank you, I'm here all week!)
I plopped into my seat with a couple minutes to spare, and then the magic began!
Here's a synopsis that summarizes the fantastical story
The first act used a play-within-a-play device that set a light-hearted tone and made the whimsical animal costumes even more appealing by removing the burden of verisimilitude. Evidently there's a serious side to this opera, having to do with Mozart's interest in Freemasonry, but this production emphasized the comic element, which I think is a wise choice for our cynical age.
Sean Panikkar sang the role of Prince Tamino, our hero for the evening, and his voice is clear and warm. I agree with reviewers who described his acting as slightly stilted; there were times where I wished he'd been given more to do in that regard, especially in the scenes where he has been sworn to silence.
Here's video of Tamino taming the animals with the titular Magic Flute:

Layla Claire, as the ingenue Pamina, gave her role some real depth, transcending what could simply be your standard-issue operatic Barbie, as Elizabeth Bloom of the Pittsburgh Post-Gazette brilliantly put it.
Soprano Audrey Luna's Queen of the Night was icily enchanting, but I was rooting for her to be more intimidating.
I loved the Three Ladies in service to the Queen of the Night, with their saucy attitudes and their goth/steampunk-inspired costumes, as you can see pretty well in the photo here. Those glasses are a very nice touch! More photos from the production can be viewed here.
Craig Verm, as the trickster-like Papageno, stole the show, if you ask me. His singing was superb and his comic acting really hit the spot. (However, I could have done without the rope-and-branch staging the accompanied his mock-suicide threats — such a thing can't be funny in this day and age.)
Here's a video where Papageno introduces himself:

Meredith Lustig was delightful as Papagena. Watching those two ditzy chatterboxes get together warmed my introverted, sometimes-overly-serious heart.
I wouldn't have been taken out of myself in that way if I'd just stayed at home on my sofa. Opera, and other performing arts experiences like it, open new worlds for us that we didn't know we needed to see, even when the stories are silly. That makes the inconvenience more than worthwhile.
If you're in the Pittsburgh area, it's not too late to catch this production — there's one more performance tomorrow at 2pm! Click here for more info and tickets!
Let's keep in touch!
Follow MMN on Twitter!
Like MMN on Facebook!
var _gaq = _gaq || []; _gaq.push(['_setAccount', 'UA-20853339-1']); _gaq.push(['_trackPageview']);
(function() { var ga = document.createElement('script'); ga.type = 'text/javascript'; ga.async = true; ga.src = ('https:' == document.location.protocol ? 'https://ssl' : 'http://www') + '.google-analytics.com/ga.js'; var s = document.getElementsByTagName('script')[0]; s.parentNode.insertBefore(ga, s); })();