Figured Bass: the Baroque Rhythm Section
[audio:http://missmusicnerd.com/blog/wp-content/uploads/2013/09/Figured-bass-line.mp3]



[audio:http://missmusicnerd.com/blog/wp-content/uploads/2013/09/Figured-bass-realized.mp3]


Jazz Lead Sheet
[audio:http://missmusicnerd.com/blog/wp-content/uploads/2013/09/Autumn-Leaves-exc.mp3]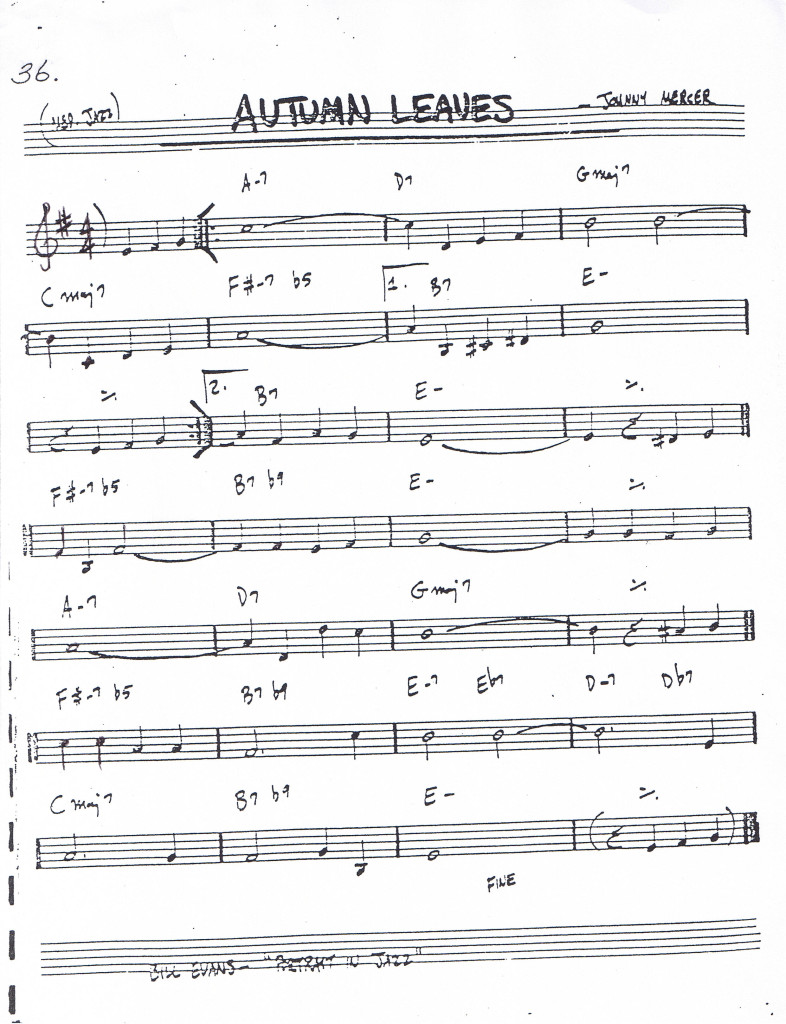 Giulio Caccini, 1551-1618:
– Italian composer, teacher, singer, instrumentalist and writer
– Late Renaissance and early Baroque eras
– One of the founders of the genre of opera
– Father of the composer Francesca Caccini.
Amarilli

Amaryllis, my lovely one,
do you not believe, o my heart's sweet desire,
That you are my love?
Believe it thus: and if fear assails you,
Doubt not its truth.1
Open my breast and see written on my heart:
Amaryllis, Amaryllis, Amaryllis,
Is my beloved.
Guarini
Translation ©Katherine McGuire
Well-Tempered Clavier