"Verdi's music is simultaneously great art and powerful pop." (Your textbook, p. 236)
Classical musician as rock star: Franz Liszt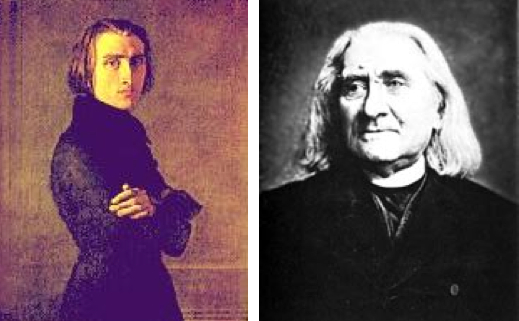 Wildly successful as a touring performer, inspiring a phenomenon that came to be called Lisztomania
Liebestraum: Dream of Love

Later in life, he became a Catholic priest!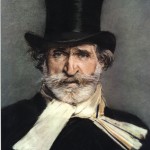 Giuseppe Verdi 1813-1901, Italian composer known for his operas
Chose mostly tragic stories: Joan of Arc, Aida, Macbeth, Otello
– Verdi's operas were popular and successful both when they were first written and long after his death, unlike other classical music that is not immediately appreciated.
Famous aria: "La donna è mobile," sung by Italian tenor Luciano Pavarotti (1935-2007), "one of the most commercially successful tenors of all time." (wiki)
Rigoletto, 1851
Story of a womanizing Duke (a character somewhat similar to Don Giovanni) and his court jester, set in Renaissance Italy
Based on a play, Le roi s'amuse ("The King Has Fun"), written in 1832 by Victor Hugo, author of Les Misèrables
Themes: vengeance, doomed love, mistaken identity
– A court jester provided entertainment for monarchs and other nobility, and could also get away with criticizing, poking fun at them, or delivering bad news, because they did it in a joking way.
Updating opera for modern audiences: a new version at New York's Metropolitan Opera sets the story in Las Vegas in the early 1960s, with the duke as a popular singer and the jester as a stand-up comic