For Friday, 1/30:
Read Chapters 3 & 4
Writing Assignment 3 on Blackboard
Happy National Kazoo Day!
(Why do I even know about this? I have a lot of weird friends.)
Which instrument category does the kazoo belong to?
Aerophone, Chordophone, Membranophone, or Idiophone?
Some of the earliest music we know consisted of a single melody:

To make it more interesting, a second set of notes was added, like a musical shadow:

To get what sounds like real harmony, you want 3 or more notes at a time:

Anonymous_Sumer_is_icumen.pdf" target="_blank">Sumer is icumen in score
Or even more…

Major vs minor key versions of popular songs
Sad songs made happy
Youtube channel: MajorVsMinor
By the way, where do the "Do, Re, Mi…" syllables come from?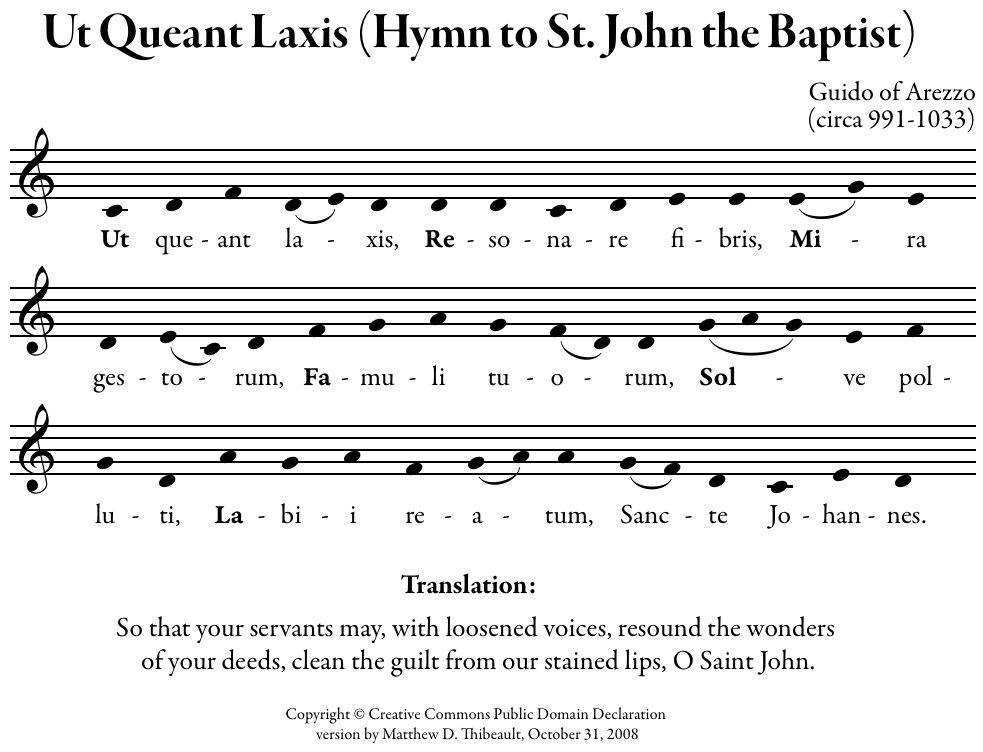 Later: "Ut" changed to "Do," "Ti" changed to "Si"